Fee: Rs. 15900 ($280 USD) *Rs. 12720 ($224 USD)
1 to 1: Rs. 44000 ($690 USD) *Rs. 35200 ($552 USD)
Celebrating 14 years of success at Certification Guru!
🙏 Thank you so much for showing your trust 🙏
---
*Get 20% discount till this month-end. Pay Rs. 12720 ($224 USD) for shared/self study or Rs. 35200 ($552 USD) for 1 to 1.
To view payment options, click on the following buttons:
Microsoft Exchange Online is a hosted messaging solution that delivers the capabilities of Microsoft Exchange Server as a cloud-based service. It gives users access to email, calendar, contacts, and tasks from PCs, the web, and mobile devices. It integrates fully with Active Directory, enabling administrators to use group policies, as well as other administration tools, to manage Exchange Online features across their environment.
This course takes you from a beginner to a professional Microsoft 365 - Exchange Online administrator.
You'll learn everything about the Microsoft 365 - Exchange Online environment and become an expert in managing Exchange Online in your organization.
Prerequisite
Key Features
Experienced and certified trainer

Real-time 1 to 1 interaction

Download and watch all lectures offline

Get an attendance certificate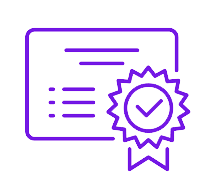 Syllabus
Please check the syllabus in above tab
☝
Following topics will get covered in this training:
Sr.
Details
1
Introducing Microsoft 365 Messaging

Exchange Deployment Options
Understanding Exchange licensing
The Exchange Admin Center

2
Managing Recipient Objects and Resources

Creating Users, Mail Contacts, Mail Users
Examining Users and Creating Groups
Examining Resources and Sharing Mailboxes
Setting Up PowerShell to Manage Exchange Online
Control Access to PowerShell for Exchange Online
PowerShell Basics for Managing Recipients

3
Managing Public Folders

Planning the Public Folder Hierarchy
Implementing and Managing Public Folders
Implement mail-enabled public folders

4
Managing Organizational Settings

Managing Authentication for Messaging
Configuring Organizational Settings

5
Managing the Mail flow

Understanding the Exchange Transport Architecture
Configuring Message Transport
Mail Flow Transport Rules
Create and configure connectors
Domains in Exchange Online

6
Managing Messaging Hygiene

Overview of Exchange Online Protection (EOP)
Microsoft Defender for Office 365
Configuring spam and malware filters
Configuring outbound spam and monitor quarantined items
Managing protection for phishing and spoofing

7
Managing Messaging compliance

Overview of Messaging Compliance in Exchange
Managing Exchange Online Archiving
Managing Retention policies
Managing Exchange Online Auditing
Understanding Data Loss Prevention (DLP)
Configuring data loss prevention (DLP)
Managing Content Search
eDiscovery with Litigation, In-Place and Retention Holds
Configuring eDiscovery and holds
8
Manage Role-based permissions

Admin Role groups
Manage Admin role group
Assign user accounts to admin roles